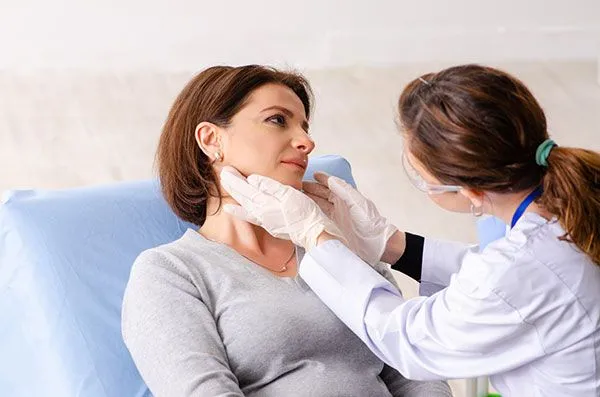 Being Dual Board Certified in BOTH Gastroenterology and Internal Medicine, Dr. Sinha is especially in tune to identifying internal diseases. Often, endocrinopathies, or diseases marked by hormonal imbalances that affect our endocrine glands (like Thyroid disease, Diabetes, Metabolic Syndrome and Polycystic Ovary Syndrome or PCOS), will present with changes in the skin, hair, and nails.
The skin is our body's largest organ.
Along with our hair, nails, sweat glands, sebaceous glands, and the nerves that provide the sensations of pain, touch, pressure and temperature, the skin is a part of our "Integumentary system". The Integumentary system serves as a protective barrier between the outside world and the inside of our body. It also often serves as a physical marker for signs of underlying diseases. Some skin lesions are very specific to conditions like PCOS and Diabetes. Other skin findings may be more non-specific, but they give us a clue as clinicians to look more deeply into certain disease states to help us better assess your overall health and wellbeing.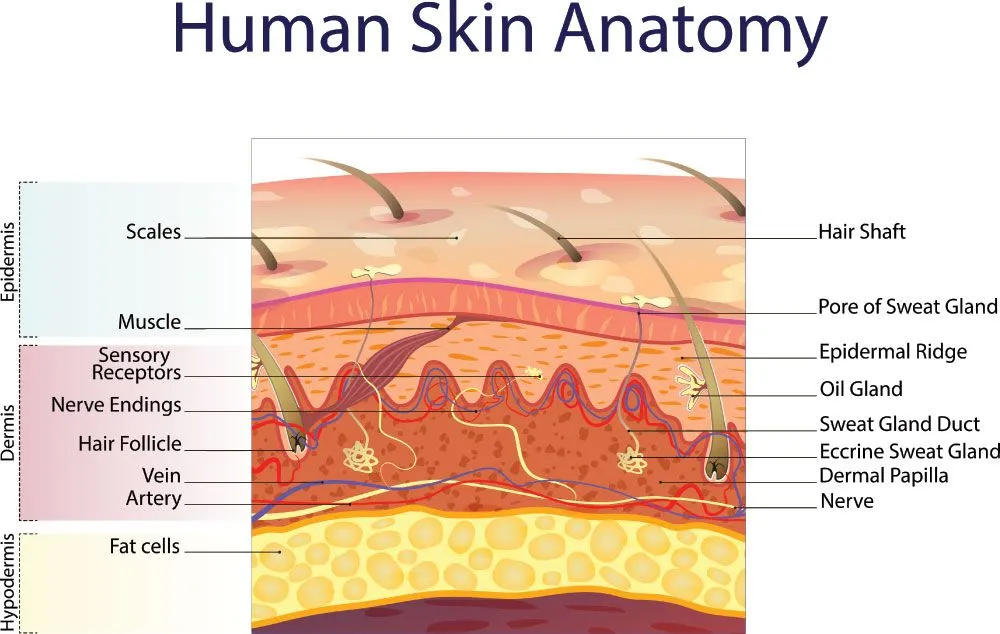 Dr. Sinha, with her experience in Internal Medicine and Gastroenterology, is trained to look for these types of skin lesions. She is trained to look for underlying diseases! Our mission at Hunterdon Digestive Health Specialists is to provide you with comprehensive care, and that involves looking at the overall picture of your health to best meet your GI needs.
Sometimes you might think that a cosmetic issue or skin condition is the result of aging or just a component of who you are, "Oh, I've always been this way" or "My mom had this…I guess it's just genetic". Patients will often seek care at our clinic for a specific GI concern, but throughout the course of their history and physical exam make mention that they've noticed a certain change in their skin, hair, or nails that coincides with the onset of their GI symptoms. You may come to our office for one thing only to discover that your cosmetic concerns are a component of your current GI condition, or another underlying disease.
Other times, after months of battling a chronic illness like Inflammatory Bowel Disease (or IBD), and finally going into remission, patients might joke in a routine follow-up appointment that while they feel much better from a GI perspective, they're frustrated with the toll the disease has taken on their physical appearance. We take these side comments to heart because we know there are treatment options available to help improve ALL components of your wellbeing, including your physical appearance. And for many of us, physical appearance plays a huge role in how we feel about ourselves, in our confidence, and in our motivation to continue on fighting through the journey of whatever medical conditions might be ailing us at this time.
Regardless of whether your concerns are cosmetic or related to an underlying disease state we are here to help you, first and foremost, identify why you're experiencing the symptoms that you are, and then, to help you find an acceptable treatment option that is both affordable and effective, and based on evidence-based practices.
Below you will find some information on a few skin conditions we commonly encounter in our practice.